Motion Control, Automation & Power Solutions 2019
The Conference will include lectures on various subjects as well as dozens of show booths of all companies leading in these fields, and new and innovated products
Topics covered during the conference:
• 

Servo engines and Motion systems  • Automation systems  • Robotics • Drivers, Control and Power systems • Analyzers and Simulators • Control methods, Algorithms, Software • Various sensors (encoders, gyro, acceleration, power, new technologies etc.)• Power suppliers, power solutions, heat dispersion etc • New modules in the industrial medical and military standards • Batteries • Robotics • and others

.
MOTION CONTROL, AUTOMATION & POWER SOLUTIONS
Conference Hall | 15.01.2019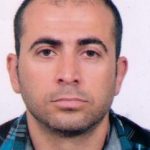 Prof. Alon Kuperman | Applied Energy Laboratory – Ben-Gurion University of the Negev
Wireless power transfer: Principles and applications Mr. Claude Bendavid | Electrical Engineer – Israel Electric Company
Israel Railways and power quality Electrification Prof. George Weiss | Faculty of Engineering – Tel-Aviv University
"The plug-and-play virtual infinite capacitor" that we (a team) are developing at TAU. It would probably fit best into the "power solutions" Dr. Arkady Lihtsinder | RAFAEL
TBD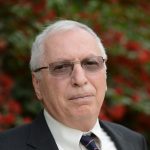 Prof. Daniel Weihs | Head Autonomous Systems and Robotics Program and Past Provost,Technion and Chief Scientist, Ministry of Science – Technion Prof. Doron Shmilovitz | Faculty of Engineering – Tel Aviv University
TBD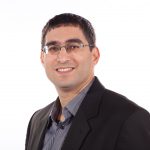 Prof. Amir Shapiro | Ph.D., Associate Professor Director, Robotics and Control Laboratory Department of Mechanical Engineering – Ben Gurion University
Robotic Grips and Manipulations of Objects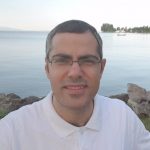 Dr. David Zarrouk | Senior Lecturer – Assistant Professor and head of the Bio-inspired and medical Robotics Lab – Ben Gurion University
Combining mechanical and electrical control in the design of robots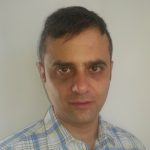 Mr.Yonatan Azulai Kotler | Commercial Engineer – Rockwell
Independent Moving Cart Technology- a new era in motion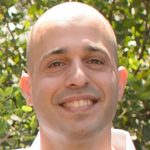 Dr. Kfir Pzenica | Senior Research Associate – University of Bristol, UK
The Challenges and Benefits of Electric Aviation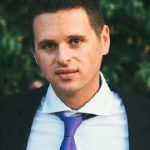 Mr. Asaf Fleishman | Robotic Manager – ABB
Collaborative industrial robots in Human and varied environment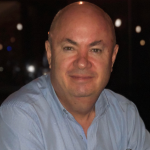 Mr. Tsur Segal | VP Strategic Sales – RediFlow
why do I need a Cyber OT in each IIoT / Industry 4.0 manufacturing plant?